Amanda Oosthuizen has interviewed me about Our Endless Numbered Days, as part of an arts and literature project that is happening in Winchester, Hampshire, at the moment.
Chalk Legends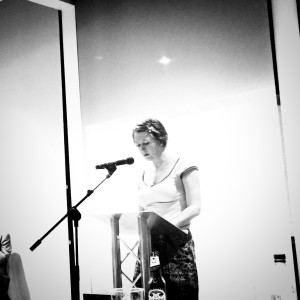 Photo: Sarah Wells
Claire Fuller's debut novel, Our Endless Numbered Days is published by Fig Tree / Penguin in the UK and won the 2015 Desmond Elliott prize. Claire is also an expert writer of flash fiction. For 10 Days 2015 she has written 'Chalk Mountains' which can be viewed at Winchester's Discovery Centre which will also host a not to be missed conversation between Claire and poet, Nick MacKinnon, on 29th October 7-9pm. Details below.
Thank you, Claire, for taking the time to talk about Our Endless Numbered Days.
Here is the tantalising beginning:
Highgate, London, November 1985
This morning I found a black-and-white photograph of my father at the back of the bureau drawer. He didn't look like a liar. My mother, Ute, had removed the other pictures of him from the albums she kept on the bottom shelf of the bookcase, and shuffled around all the…
View original post 1,688 more words